Welcome to Bali season – it's that time of the year again where our northern and southern hemisphere counterparts pack their bags, boards and B.Cools kit and venture to an Indonesian tropical paradise.
People in search of cruise control have been making the trip since Captain Cooked planted his flag there in 1982. Since then, we've bargained down countless market stall owners, surfed some of the best breaks the globe has on offer and consumed our body weight in cocktails.
It's about time we shared our knowledge to our crew on how to get the most out of your Bali trip – from waves to raves, boozing to snoozing and everything in between.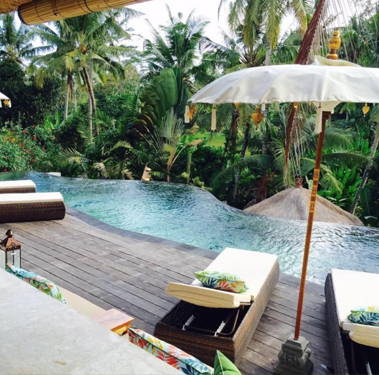 We define peace as temples and rice fields – and that's precisely what Ubud is made up of. Escape from the main city streets and make your way deep into the rainforest if you're looking to find the ultimate relaxation station. Set up camp at Calma Ubud, our go-to-sanctuary that overlooks spectacular sunsets (best complimented with a beer in hand) and when you're done basking in the rays, put your seat in recline and get yourself pampered up with a traditional Balinese treatment at Ubud's most reputable relaxation centre, Jaen's Spa. Because you deserve it!
Nusa Lembongan
This small island off the southeast coast of the main island is your one-stop-shop for unwinding in Bali. Hidden away from the hustle and bustle of the main cities, it's been likened to the Bali of long ago – aka no Bintang bogans. With world class waves on offer and the idyllic landscapes surrounding beaches such as the iconic Dream Beach, there's no doubt your mind will be at ease. Or if that's not enough, find your inner peace at the local Yoga Shack.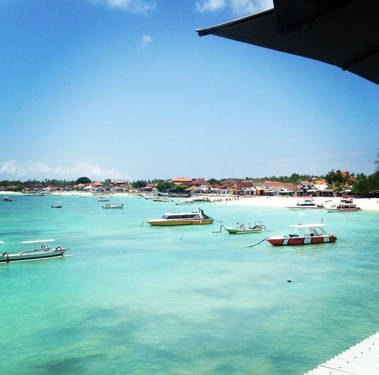 Look no further for the ultimate surf retreat. The private villas offer 180 degree views of the Uluwatu surf breaks and sunset and when the swell isn't tasty, make the most of the private pools. Don't be surprised when you bump into Rob Machado or Dion Agius on the private steps down to the break – it's home to some of the world's best waves.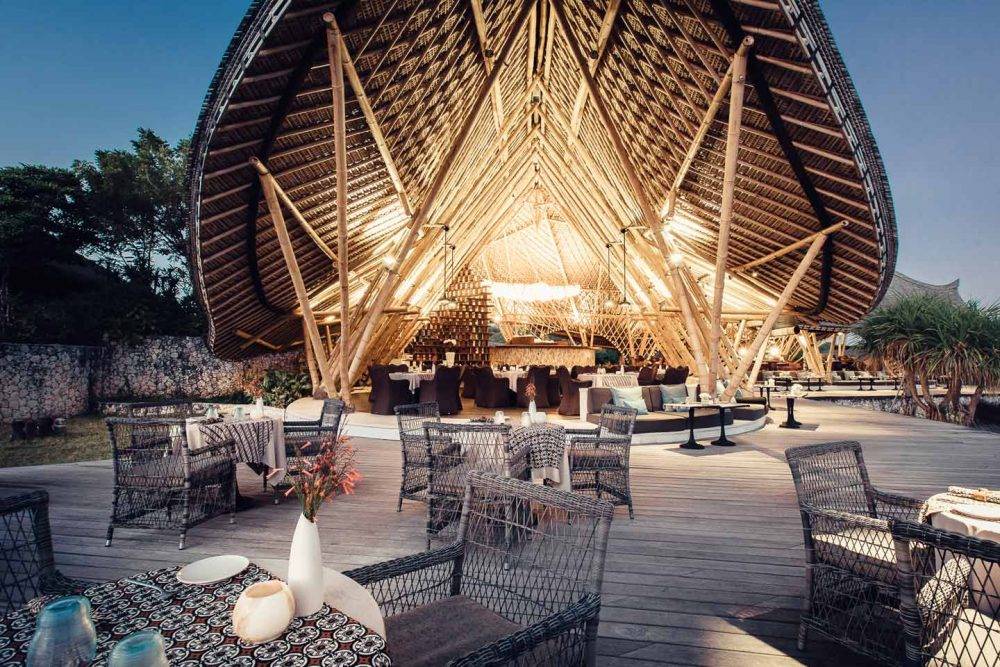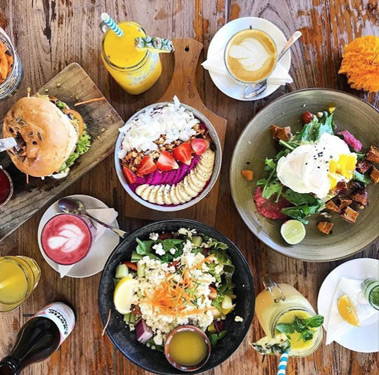 The perfect post-surf meal lives in between the Bingin and Padang Padang beaches. The menu offers a range of daily specials that regularly change subject to what seasonal produce is available (it's always fresh) and a classic a la carte menu stacked with goodness and most importantly, generous serving sizes. The smoothies here are dope.
Kickstart your day in style with a bowl that you won't be able to resist uploading to Instagram. The crew here provide freshly blended bowls made from locally sourced strawberries, dragon fruit, papaya, banana, mango and pineapple (to name a few).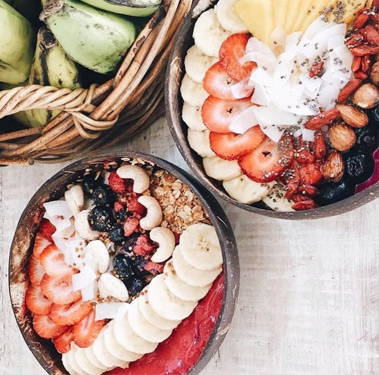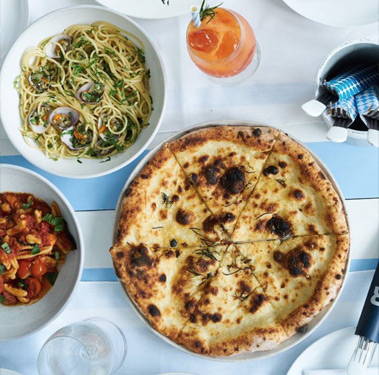 If you've never been to the Amalfi Coast, don't sweat it – Australian Restaurateur Maurice Terzini has brought it straight to the shores of Seminyak. With Bali's best pizzas, pastas and wines on offer it's the perfect location to wrap up the day's proceedings. Stick around for the late night disco if you're looking to work off the carbs!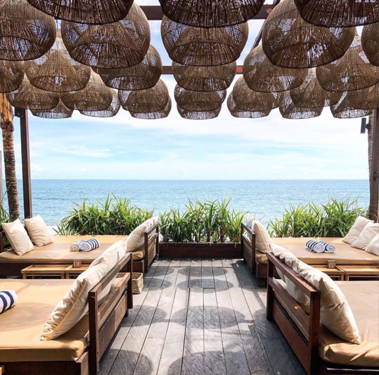 There's nothing like a beachfront session. The Lawn is all about poolside etiquette. Swim up to the poolside bar or get your cocktail served to you while you kick back on a day-bed. With DJs playing from early afternoon to night, it's the perfect spot to start kicking things into gear before a night out.
You've probably heard about this new hotspot that's turning the day-session game on its head in Uluwatu. The newly opened day-club is perched atop a cliff overlooking the Indian Ocean and offers the most luxe clubbing experience Bali has on offer. We'll let the pictures talk for themselves!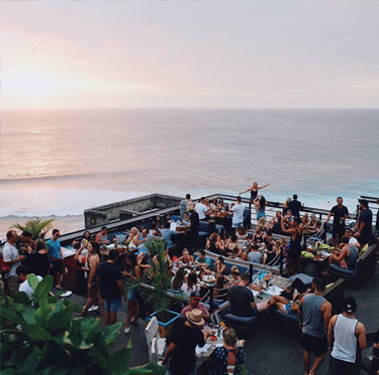 Overlooking surfing's spiritual home, Single Fin combines good food, good service, friendly crew, good vibes and most importantly cold beers. Make yourself at home with the extensive pizza & cocktail menu and if you get down there on a Sunday, strap yourself in for a big one.
LET YOUR HAIR DOWN AT OMNIA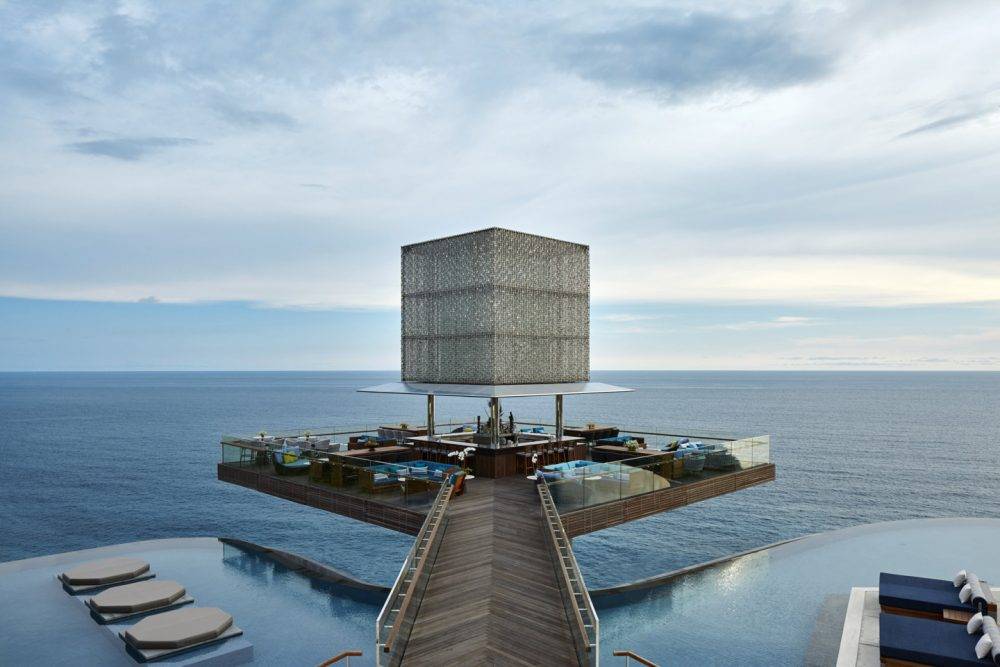 Manta Point Diving (Nusa Lembongan)
If you're into diving, get acquainted with some Manta Rays, blue spotted stingrays and the rest of Bali's offering of tropical reef fish on a diving tri at Manta Point. With a slope of nice coral and no current, it's our favourite easy dive site hands down.
 
Tgenungan Watersfalls (Ubud)
Make a day trip to the hidden waterfalls of Tegungan if you're looking to witness pure bliss. Hike through the jungle and reward yourself with a swim in the crystal clear waters to finish it off.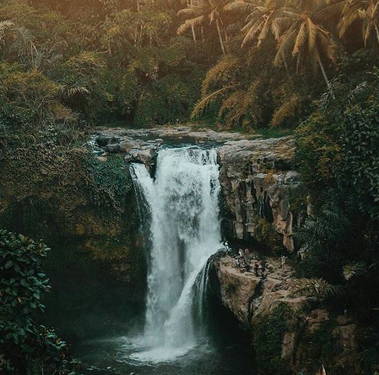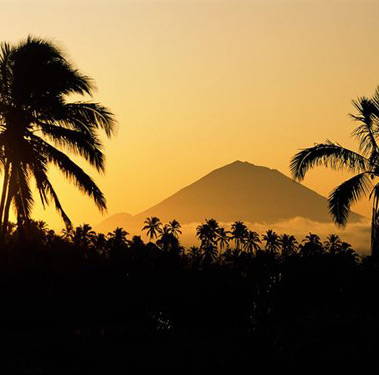 There's no better vantage point for a Balinese sunrise than at the peak of Mount Agung. Spend your morning trekking 3-4 hours up to the highest and holiest mountain on the island from Pasar Agung Temple and prepare yourself for one of the best views you've experienced. Pro tip: Don't be hungover!